My Available Colors
Order Instructions: choose a number of colors up to the number next to your weave choice. Then, you can include a weave length up to 8 inches. (Default: 4 inches).
Color Presentation
Double Cobra: First color for the first cobra, second color for the second cobra
Sanctified Covenant: First color is the core, second is the outer side, third is the inner side, and fourth is the middle interweave.
Mated Snake Knot: First color starts on the leftmost part of the hardware, last color ends on the rightmost part of the hardware
Trilobite: Colors alternate
Kara Yatsu: First and second colors are the side cords; third and fourth colors are the middle cords.
Keep a length of woven or braided fashionable, strong 550 paracord on your keyring or wrist! They are a clean, stylish way to have a survival kit on with you all the time. Prevent losing your keys with bright colors and reflective paracord.
These keychains are made with 10 to 50 feet of 550 paracord. This keychain includes a sturdy split ring and welded D-ring or an American-made HK-style rifle clip. 
Regular price
Sale price
$10.00
Unit price
per
Sale
Sold out
Share
View full details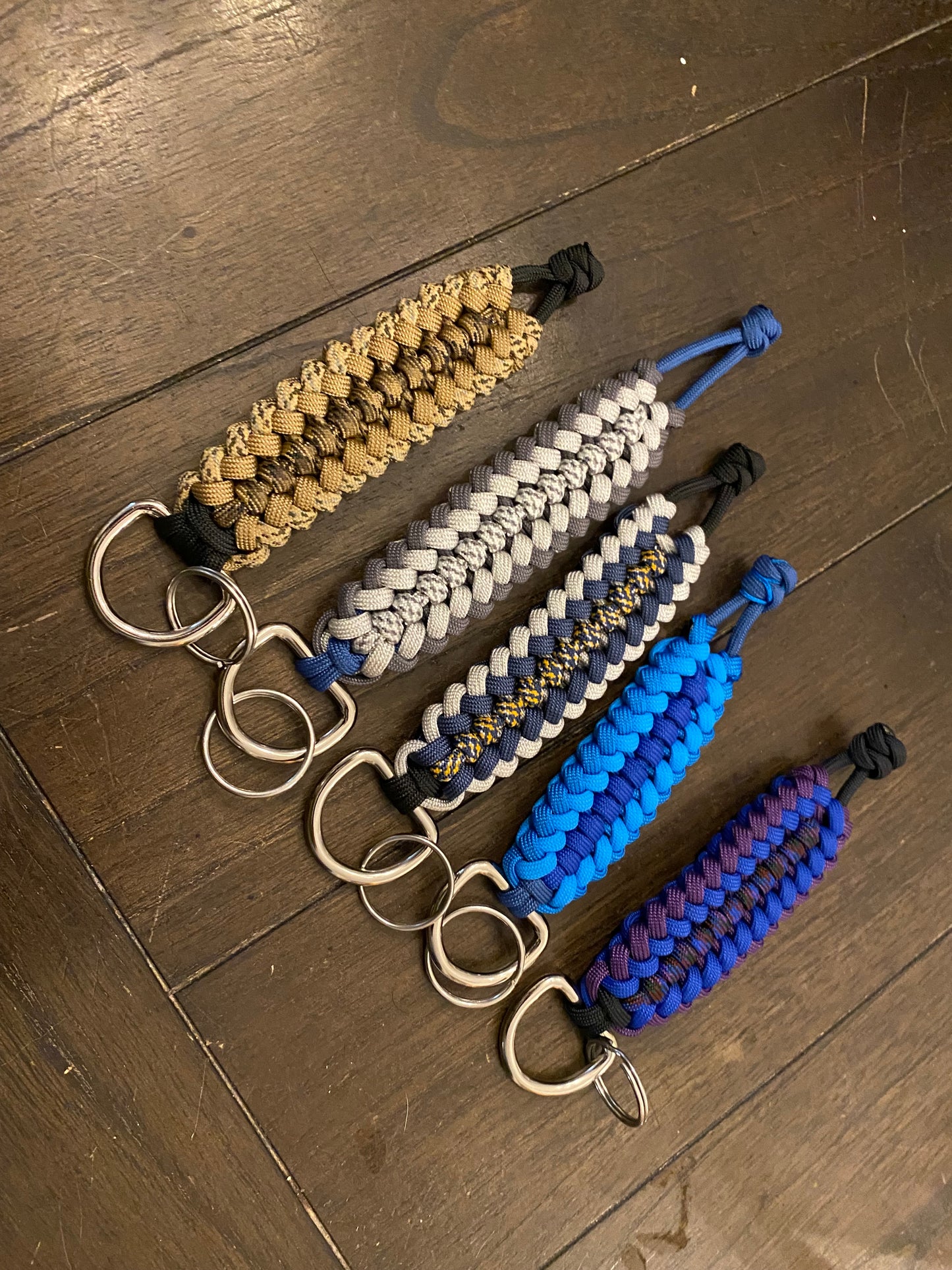 Color Catalog
My color catalog is present on all of my custom listings, however this is the place for the centralized color catalog. You can include colors that aren't available, but understand that it may take up to a week longer for your order to arrive.
Updated: December 2, 2023