My Available Colors
Order Instructions: Choose up to two colors, referring to the image showing how your colors will appear. The shoulder straps are each 17.5 inches long with the buckle, while the side straps are each 22.5 inches long with the buckle. This size will work well with semi-bulky clothing, however if using this harness over a heavy coat, you may want the harness slightly larger. Use string over the shoulders and along the side to simulate where you want your binoculars to sit on your torso.
Perhaps a binocular lanyard isn't enough security for your binoculars. Perhaps you don't want your binoculars to move at all. Then a binocular harness handmade out of USA-made military-grade paracord might be what you need! This harness has four buckles for quick release (the cord that is attached to the binoculars is color coded for the top buckles and bottom buckles).
Regular price
Sale price
$50.00
Unit price
per
Sale
Sold out
Share
View full details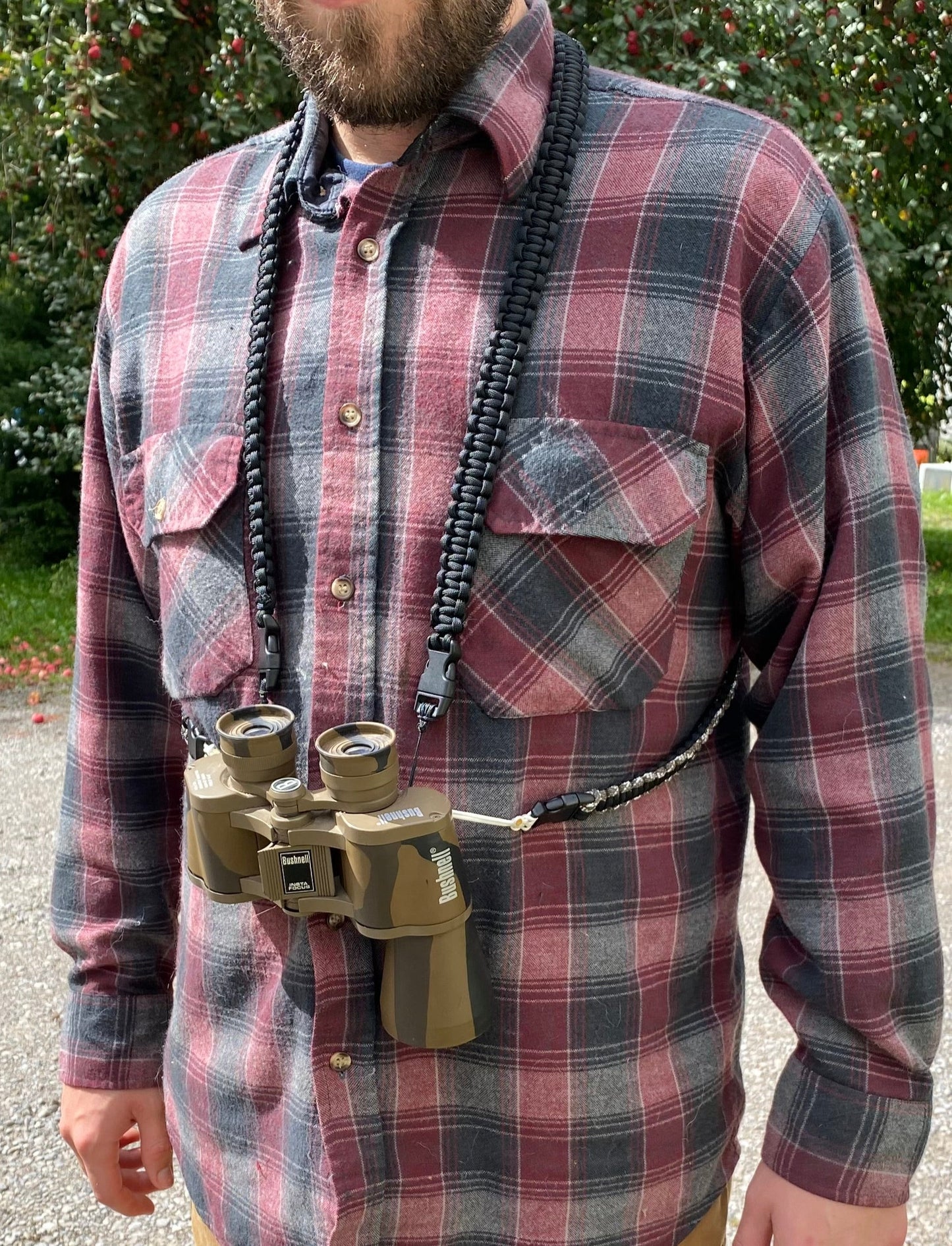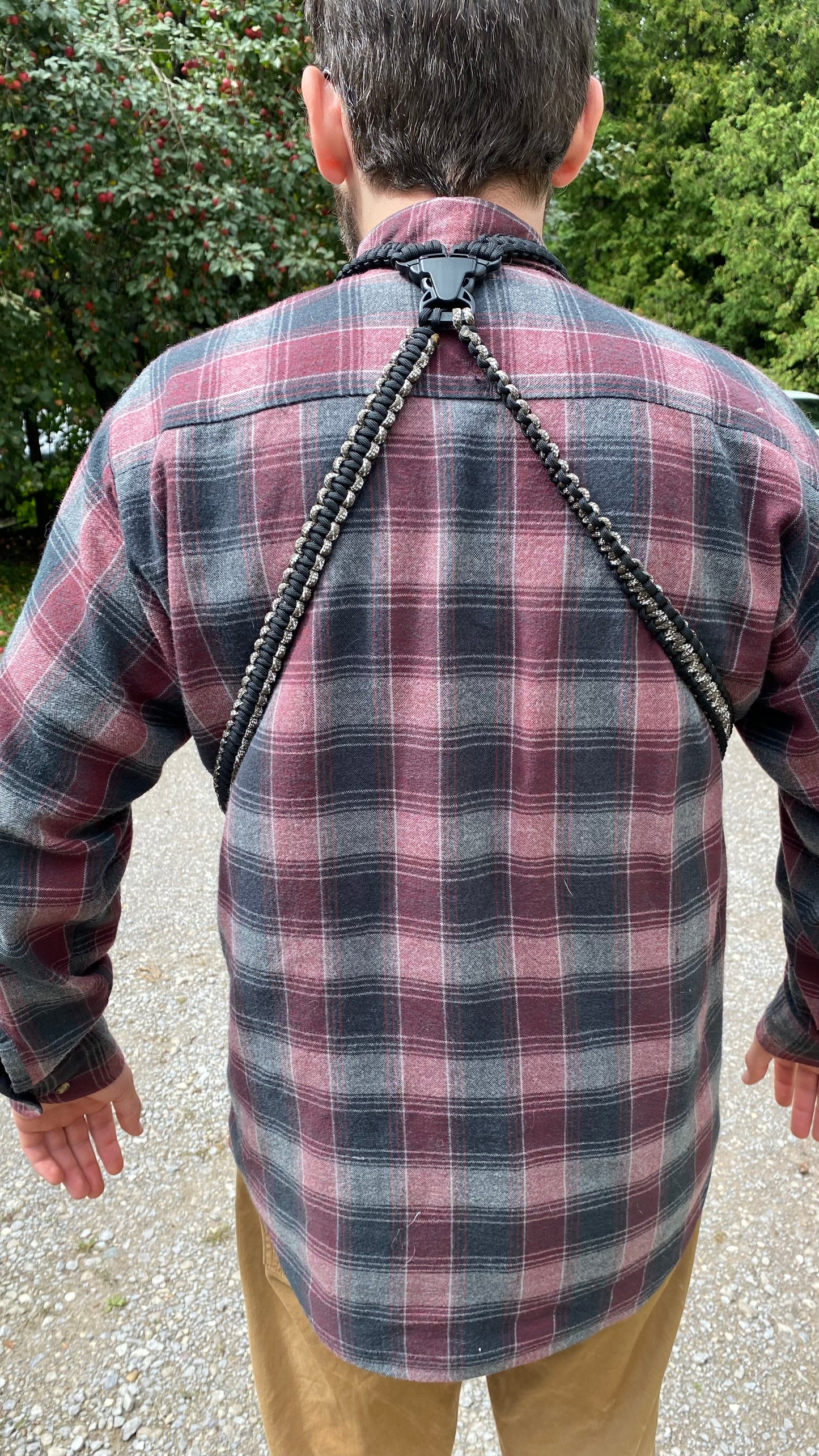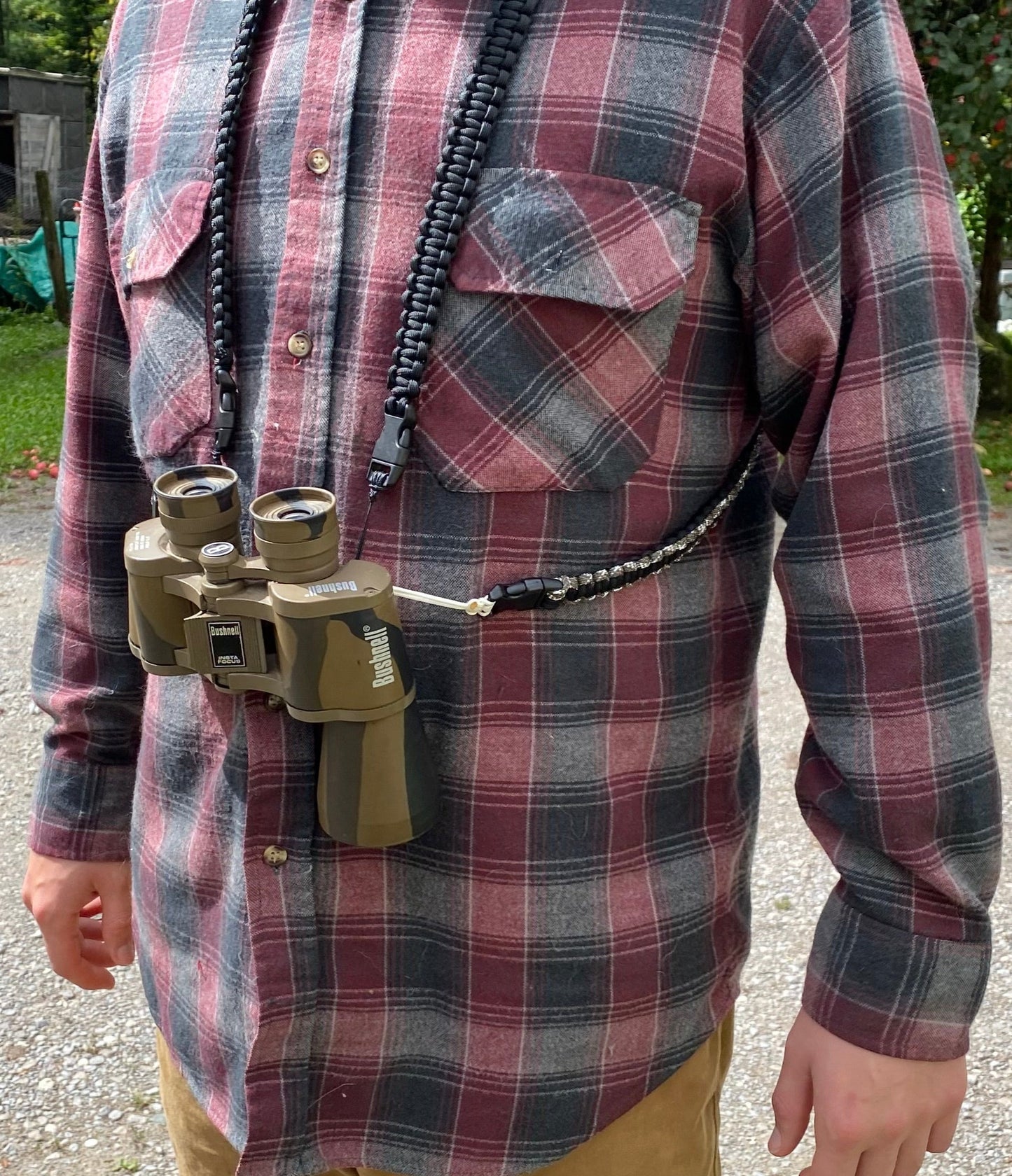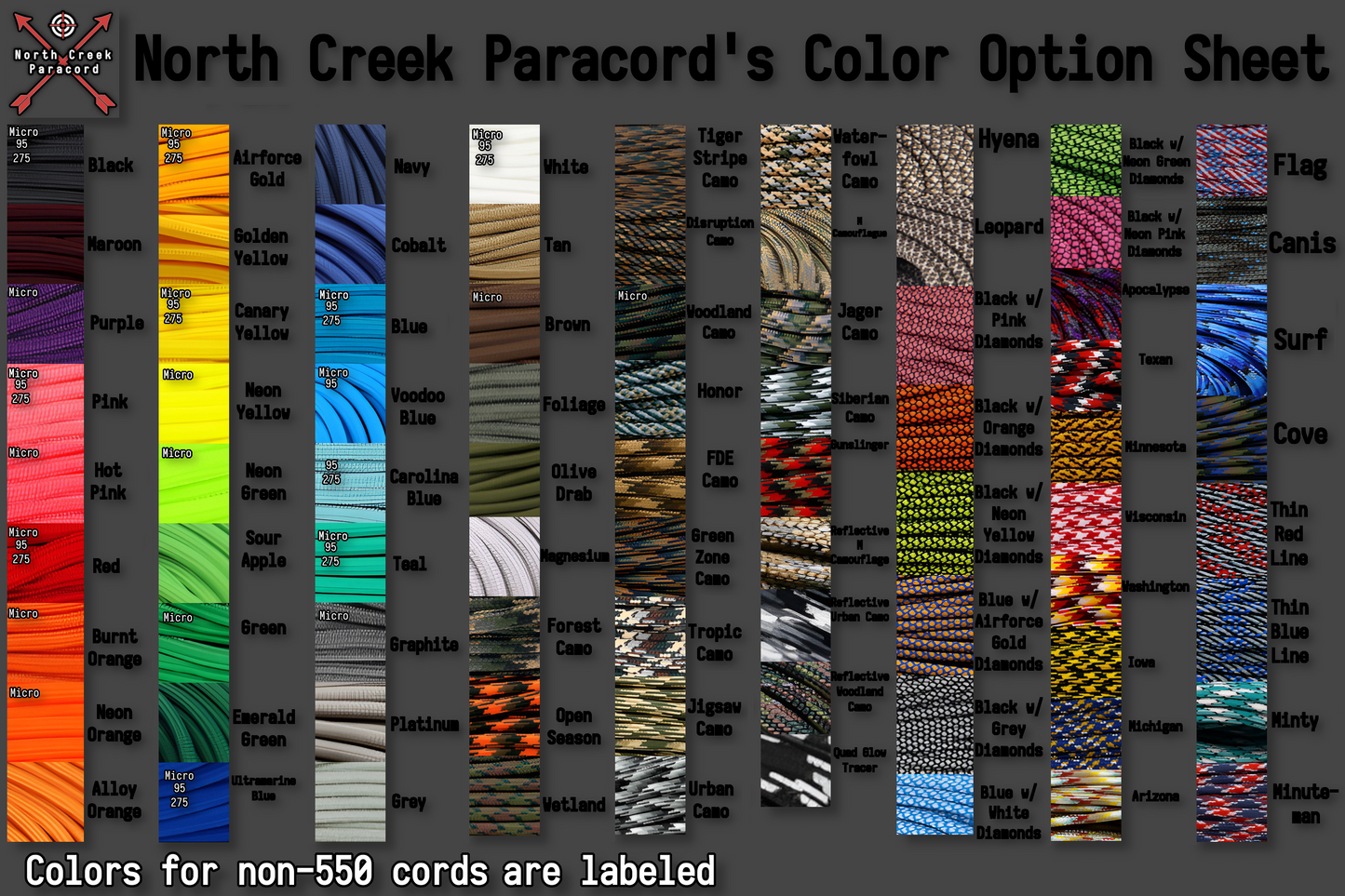 Color Catalog
My color catalog is present on all of my custom listings, however this is the place for the centralized color catalog. You can include colors that aren't available, but understand that it may take up to a week longer for your order to arrive.
Updated: December 2, 2023