My Available Colors
Order Instructions: choose one or two colors, and if you choose two colors they will alternate. Choose a third color if you chose the stitching option.
Note: you can also specify custom length in the box above. The default length for the upper portion is 27" or 13.5" on each side while the bottom portion is 3 inches plus the length of the hardware (usually one inch).
An easy and stylish way to carry ID cards, whistles, keys, or compasses, these lanyards are great for everyday carry. The bottom length can be unbuckled for ease of use and is woven with the trilobite weave. There is also a small buckle that allows you to quickly disconnect the lanyard. It is made using around 50 feet of 550 paracord using the fishtail weave. The length of neck portion of the lanyard is 13.5 inches, and the bottom detachable portion is 4 inches long.
Everything is made in America, except if you choose the carabiner. All my lanyards are professionally and meticulously handmade with USA-made paracord.
Regular price
$25.00
Sale price
$40.00
Unit price
per
Sale
Sold out
Share
View full details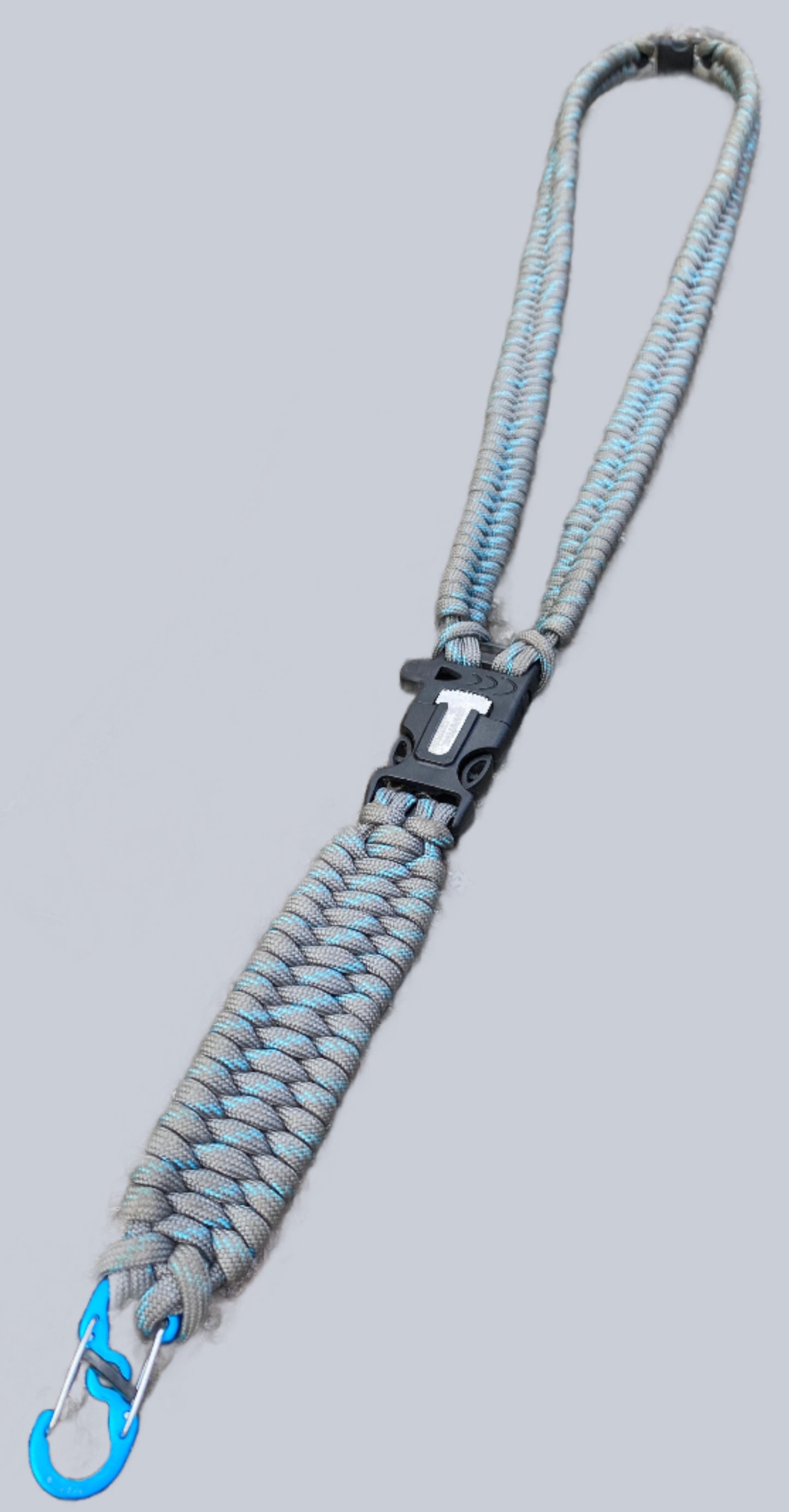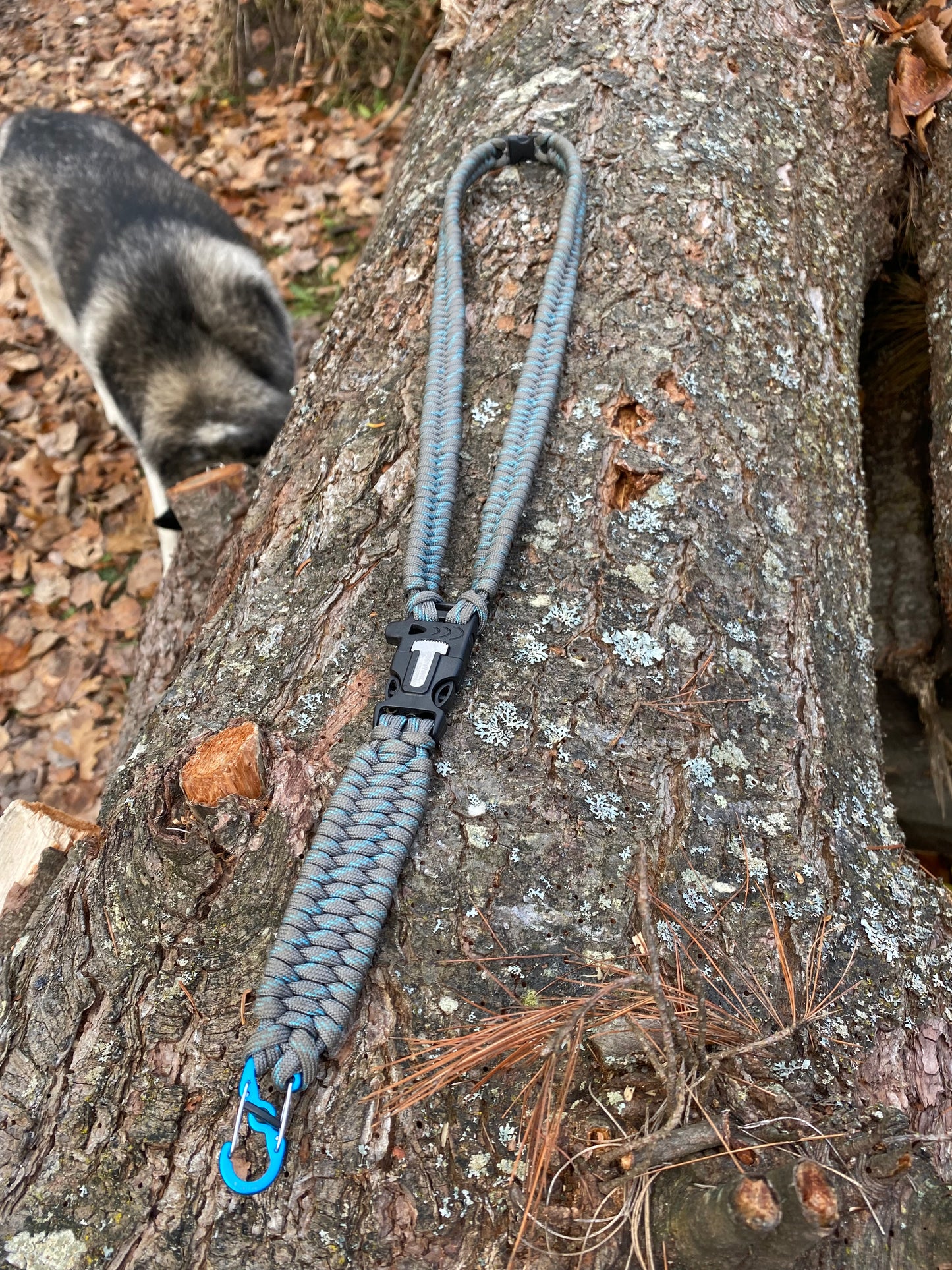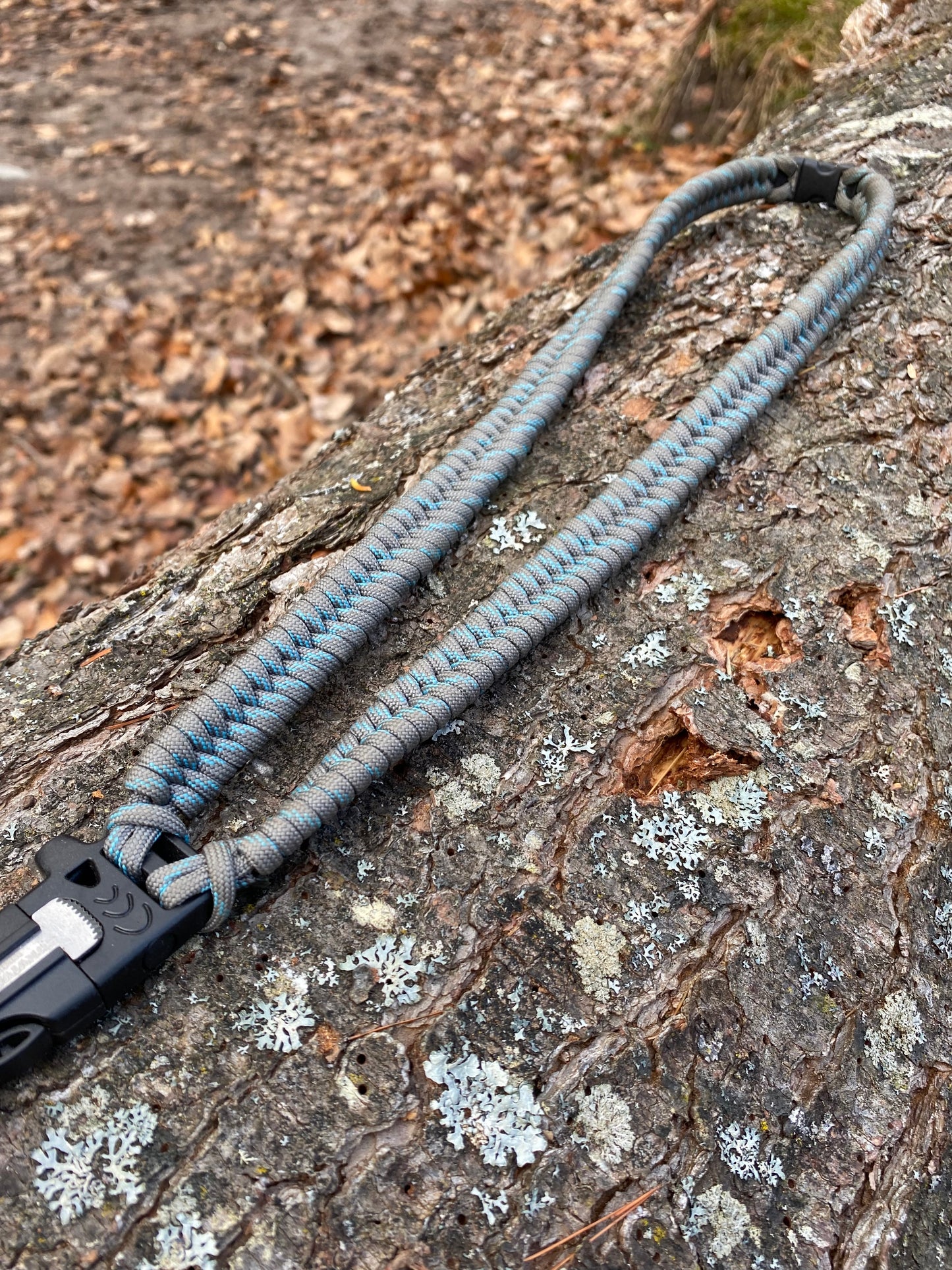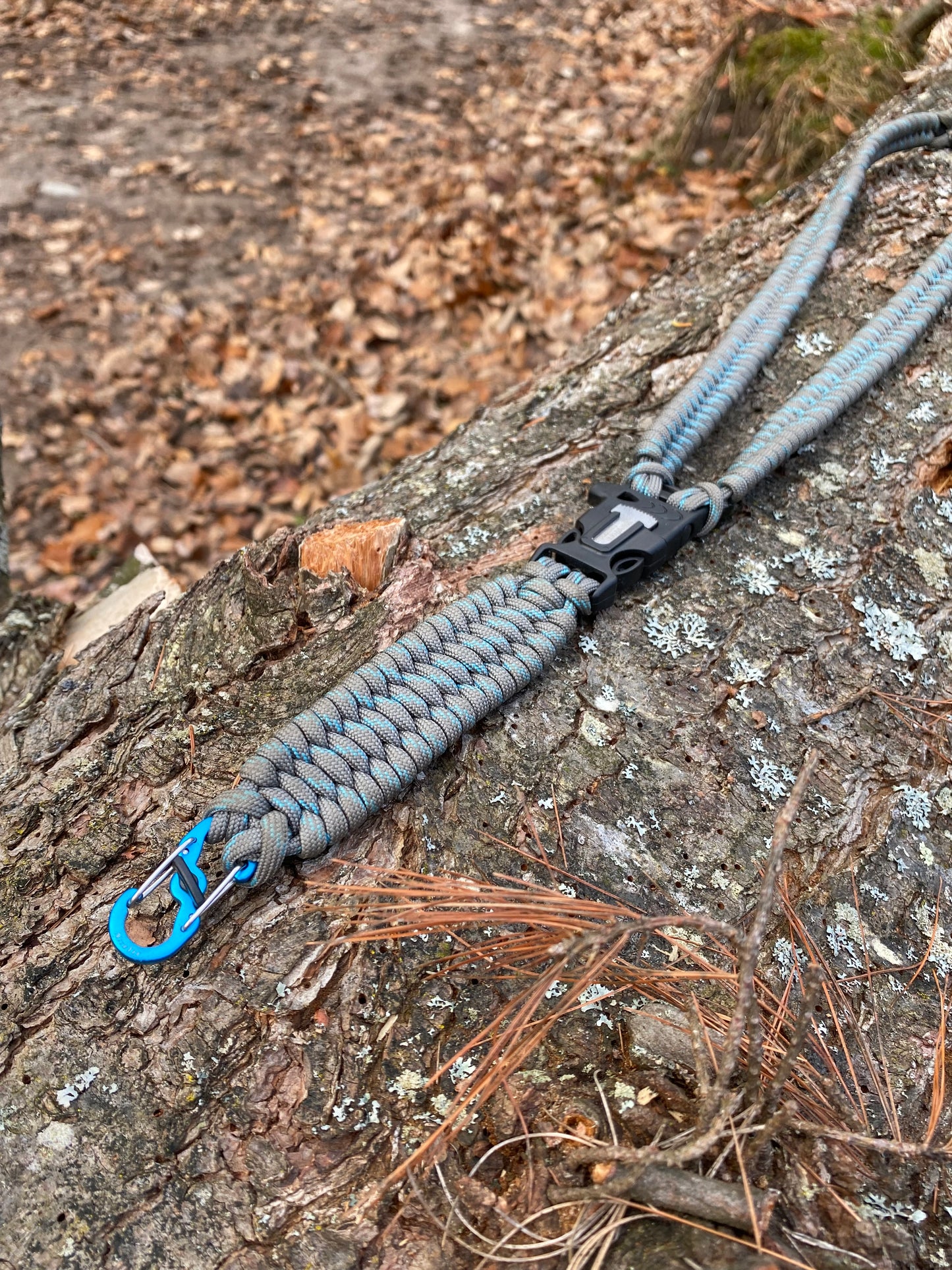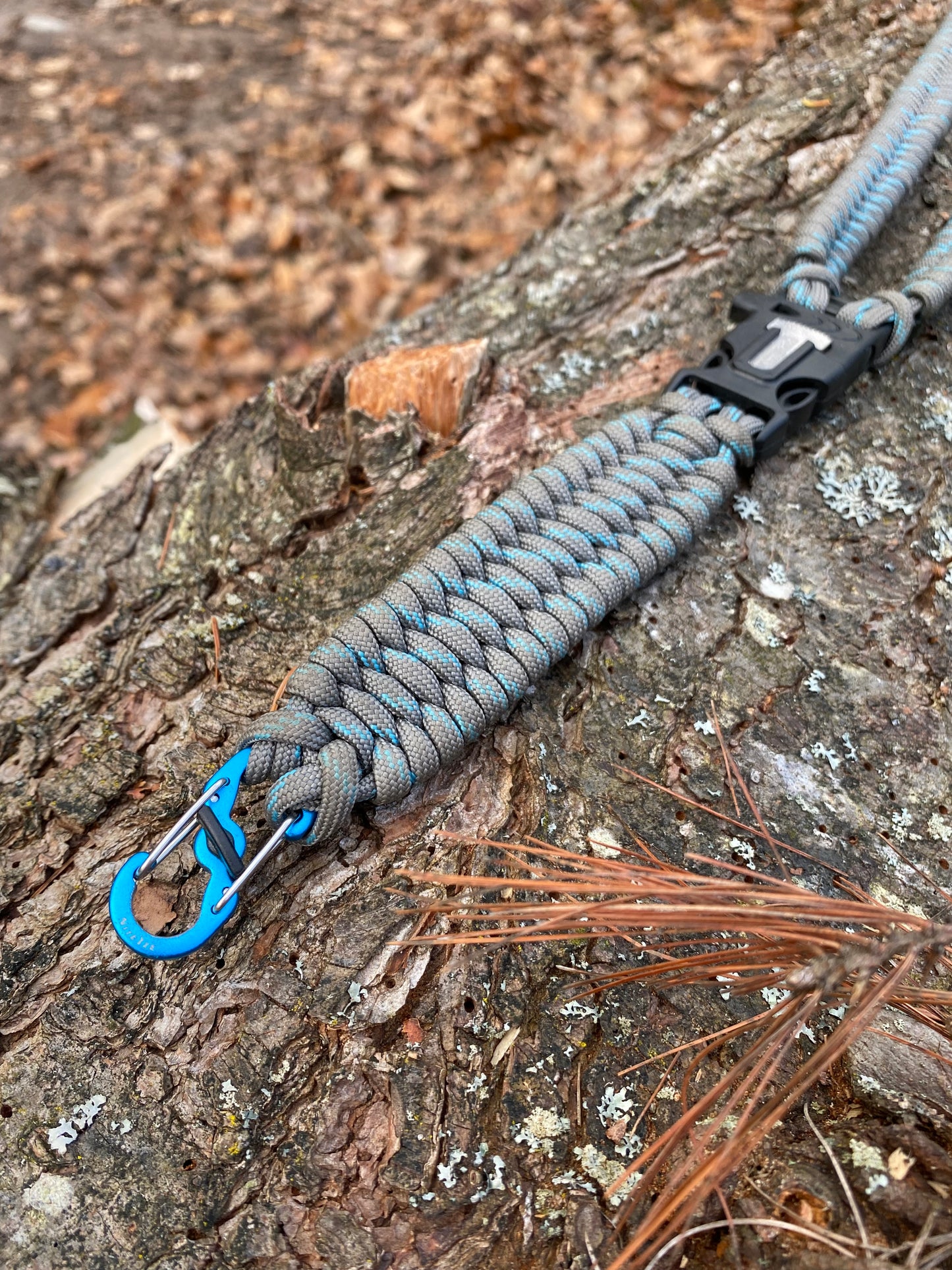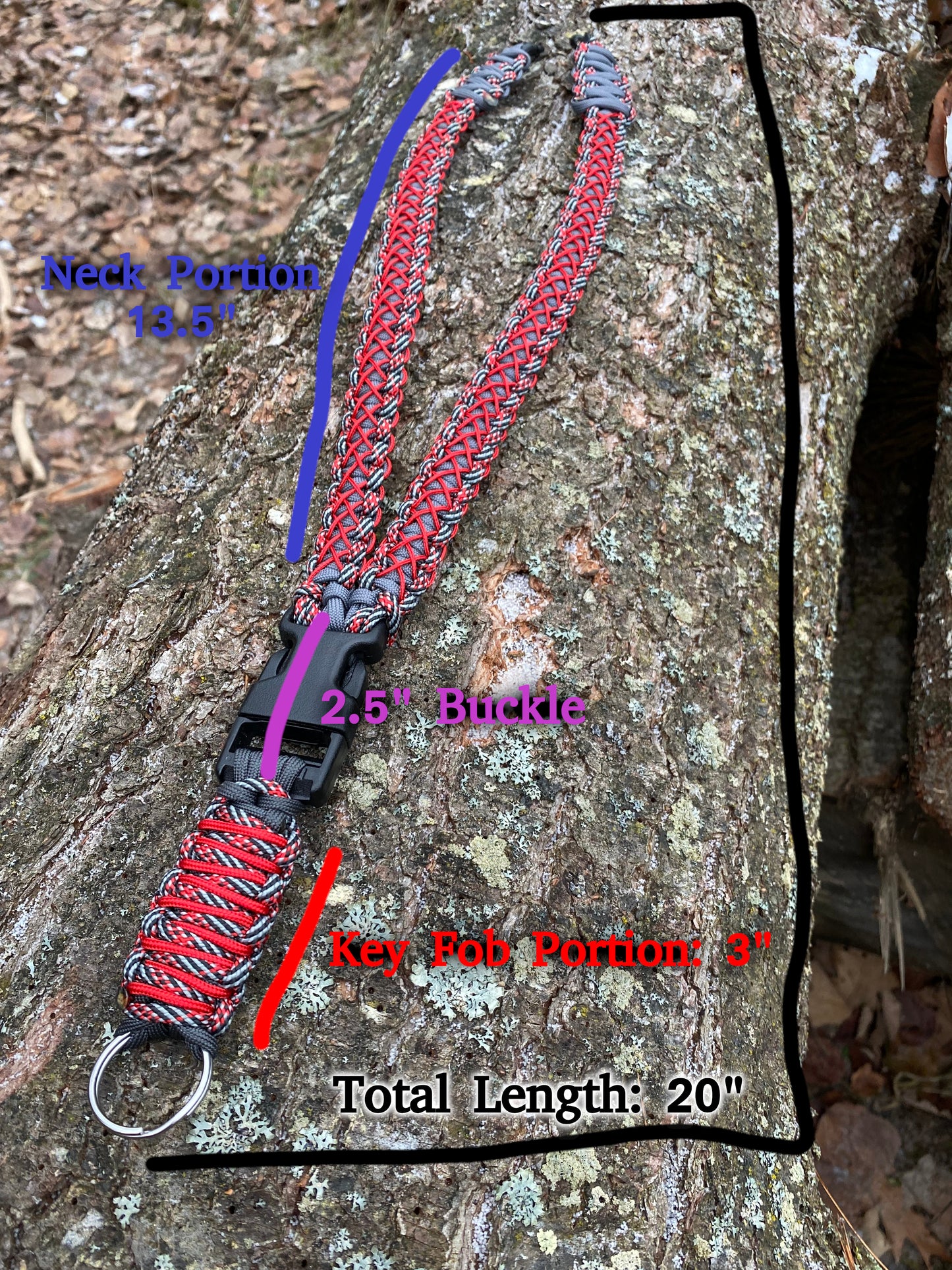 Color Catalog
My color catalog is present on all of my custom listings, however this is the place for the centralized color catalog. You can include colors that aren't available, but understand that it may take up to a week longer for your order to arrive.
Updated: December 2, 2023