My Available Colors
Order Instructions: choose up to three colors for the main weave. Refer to the Modified Sanctified Breakdown image that depicts how each color will show up. You can also add a custom length if the standard length (44" - 60") is undesired.
Note: If you order this type of sling with an ammunition holder and don't want the default holder, I'll take $15 off your order.
Don't drop your pristine, vintage, undrilled rifle or smoothbore firearm! These sling and stock holder combos are made with:
• 80 feet of USA-made 550 paracord
• The modified sanctified weave
• A total adjustment between 44 inches and 60 inches, unless specified
• Over 40 inches of mil-spec, USA-made nylon webbing
• American-made HK-style rifle clips (or MASH Hooks upon request)
Attached to one side of the sling is an adjustable stock holder that fits snugly around traditional hunting rifle stocks. It has a metal or plastic cord lock. The holster will wrap around a 5.25" stock without adjusting. The fishtail weave retains the gun into the sling, and is two inches long. On the other side, there is an adjustable double hangman's knot that has enough length to fit around any type of barrel. I also sell larger holders capable of carrying ammunition.
I also sell larger holders capable of carrying ammunition on different listings, which you can find here.
Regular price
Sale price
$120.00
Unit price
per
Sale
Sold out
Share
View full details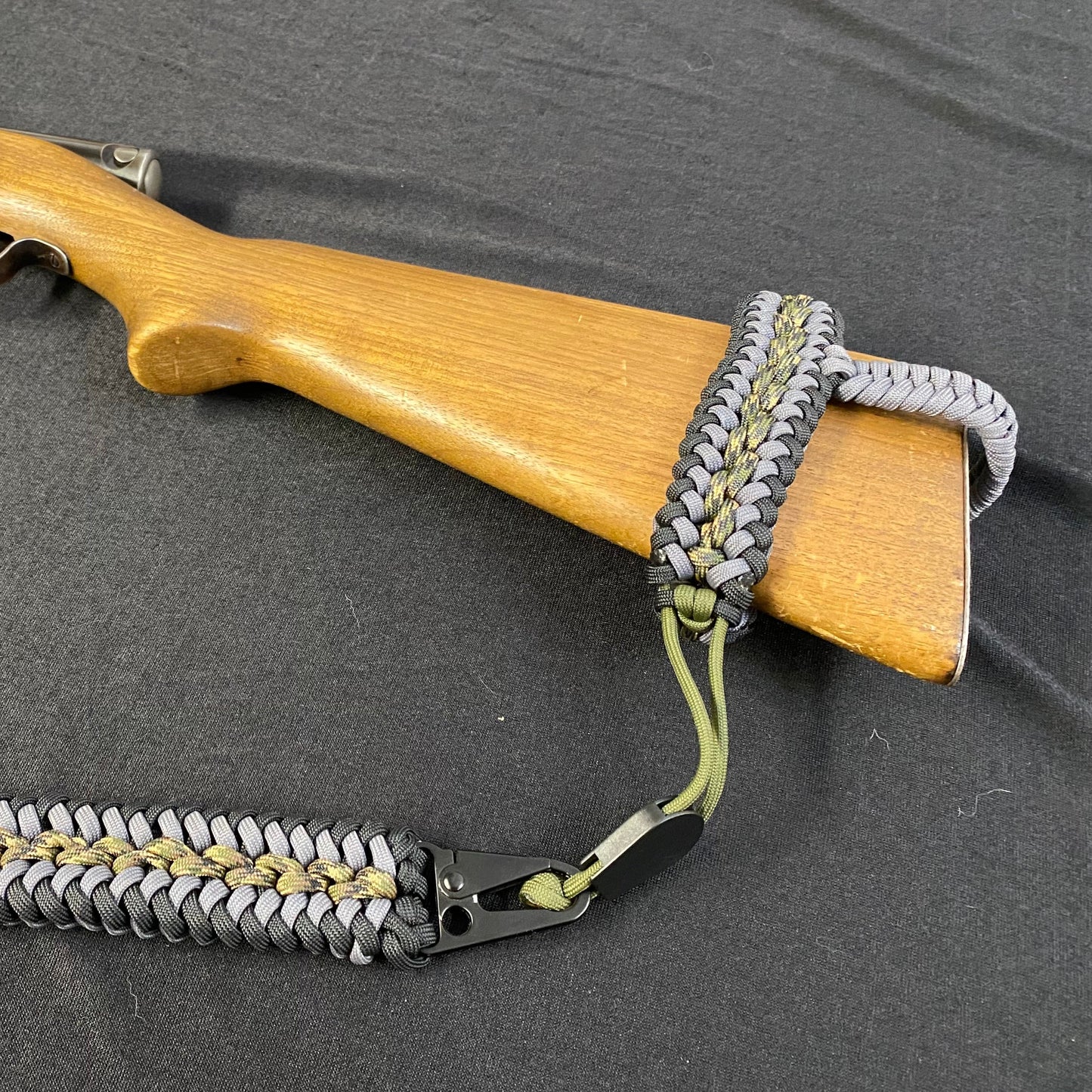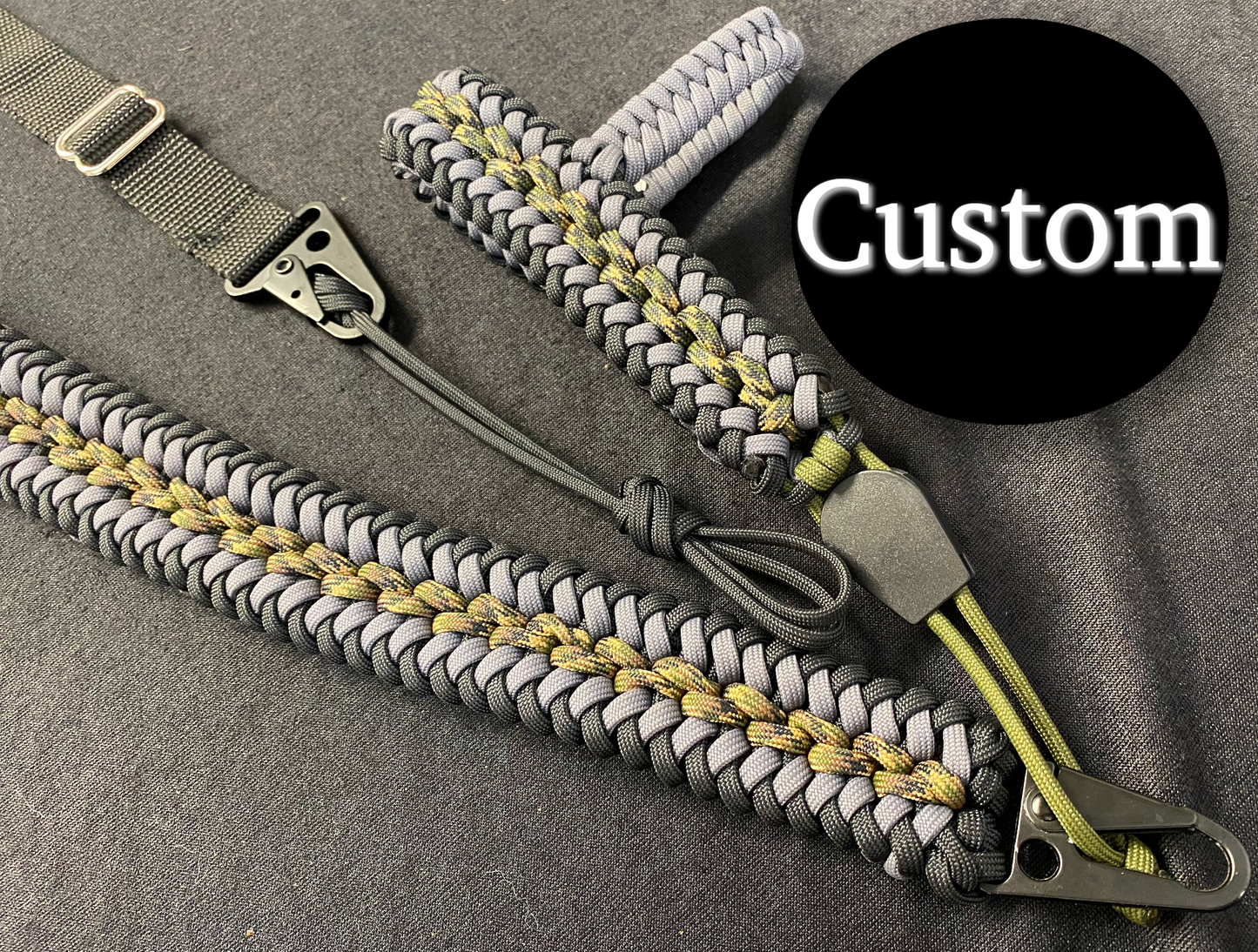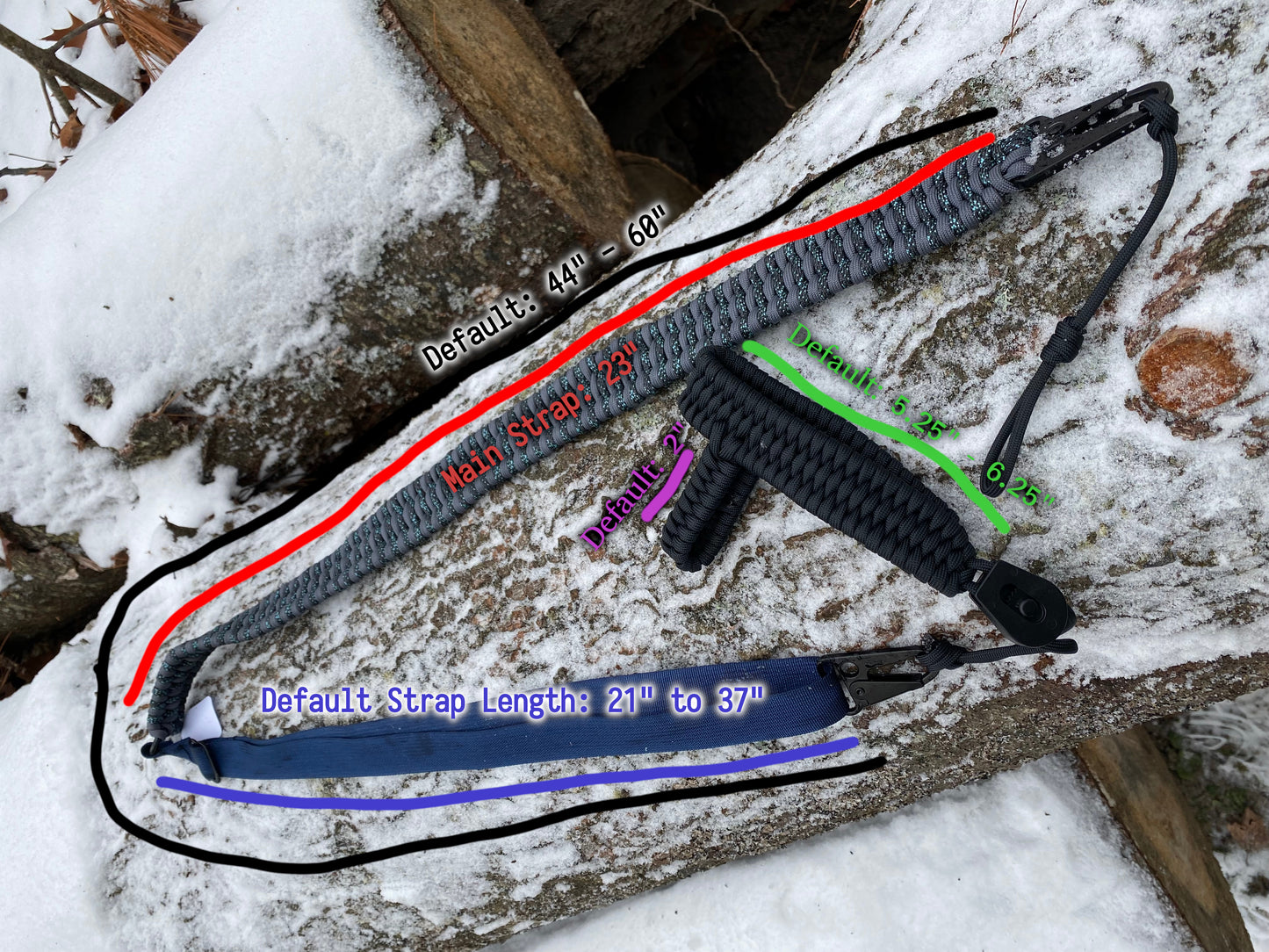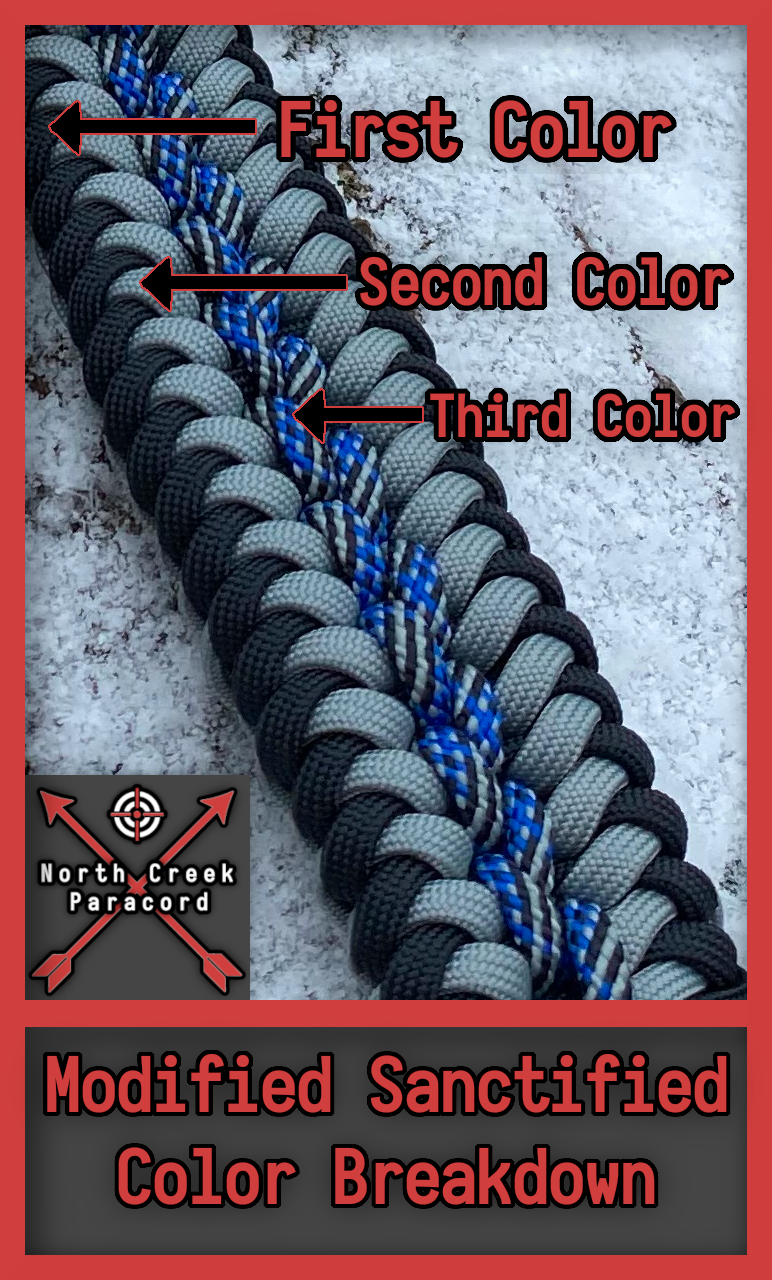 Color Catalog
My color catalog is present on all of my custom listings, however this is the place for the centralized color catalog. You can include colors that aren't available, but understand that it may take up to a week longer for your order to arrive.
Updated: December 2, 2023